Hi everyone, is everything ok? I hope so.
Today, I will talk about my week working on Krita during this community bonding period that ends next Sunday.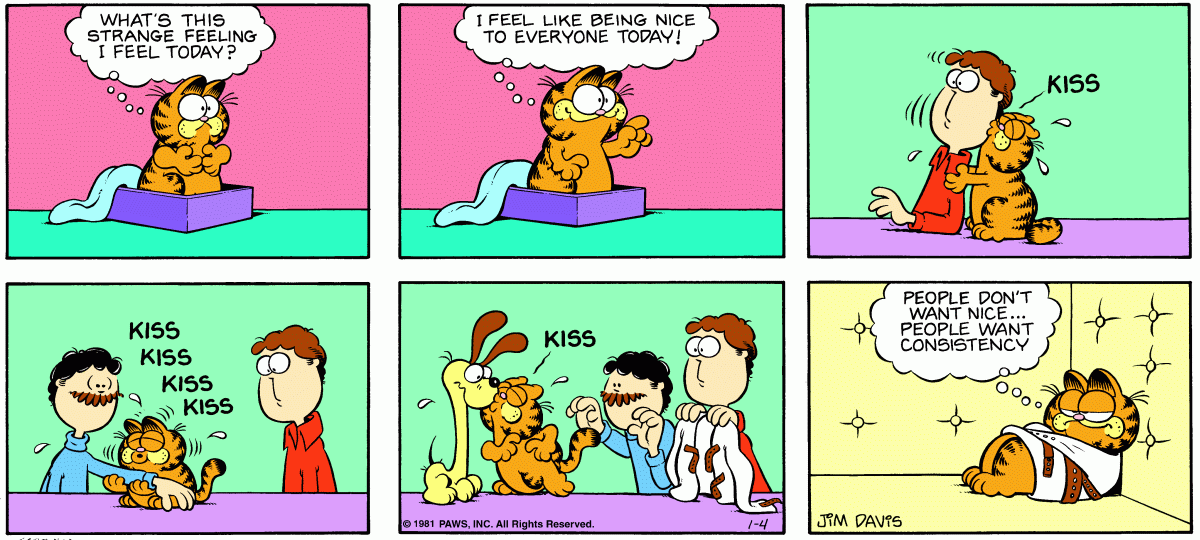 You probably are asking, why I put a Garfield comic here. First, I love cats and Garfield :). Second, I figure out that represents what open source community needs, more consistency and constant work. Boud told me sometimes that we need to commit and be in touch with the community every day. It's a problem, send a huge modification or do not enter in IRC for a long time. I'm trying to be more constant because is not all about code.
This week was pretty cool why I could know more the community, talking with users and devs to define the initial set for the Krita's showcase.
Monday - I opened a discussion in the Krita's forum to obtain new suggestions for the Krita's showcase.

Tuesday - I was trying to understand some current features of the Krita that users told me like Image Reference and Palette.

Wednesday - I organized and wrote all suggestion of users from the forum and from the IRC on the phabricator task.

Thursday - I asked more experienced devs for help with suggestions in the task thread, as you can see here.

Friday - A day to solve some personal problems.

Saturday - I wrote an answear with my guideline for the GSoC period.
That's it for now. Thanks, Krita community. Until next week, See ya!!